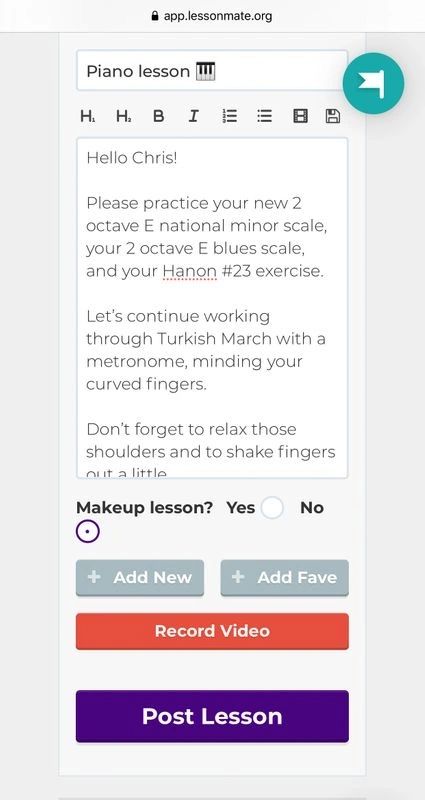 Leggy Fish Music Lessons uses a special lesson logging program powered by Lesson Mate to send notes to current private and group violin lessons. 
Here, teachers can send students assignments, tips, attachments and even video clips to enhance your continued learning experience at home.
For young students, it is a wonderful tool to build communication between the entire team; student, parent and teacher. For adult students, it is a great way to remember material learned in lessons. no more lost notebooks or paper waste!
Current students, travel to LessonMate to log into your notes and personalized lesson notes!​